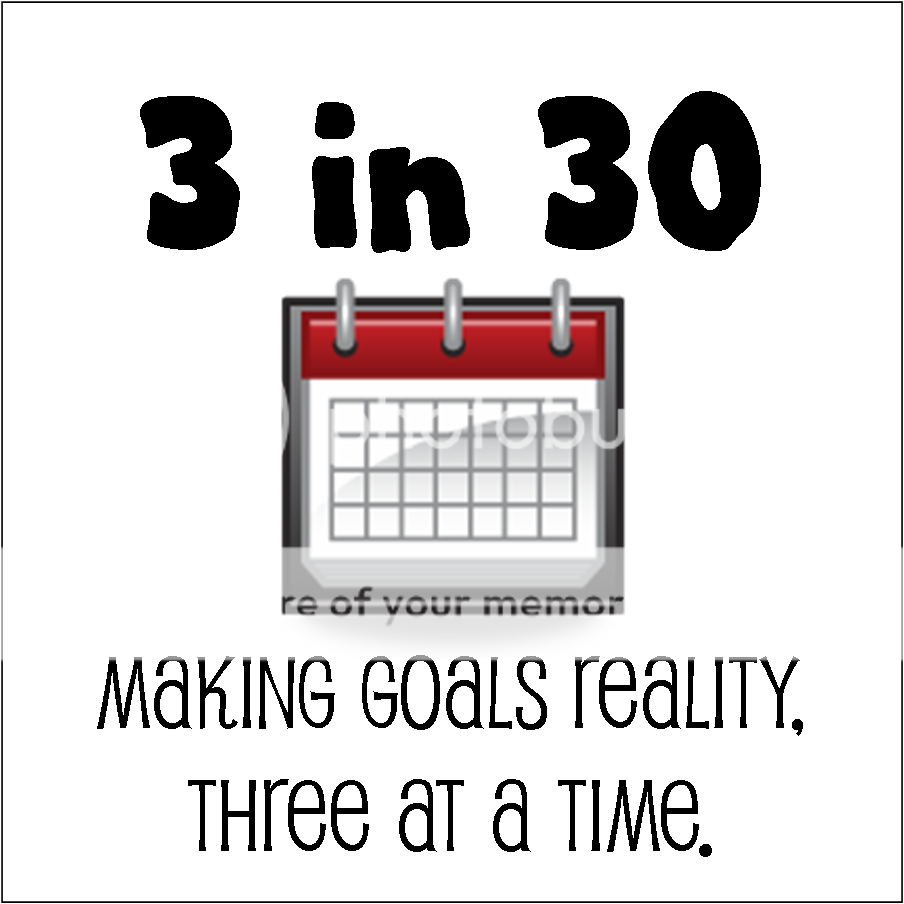 Well, it's FEBRUARY already. How did that happen? I've been in kind of this funky mood for the last several weeks… Not really wanting to do anything. Not motivated. Not in the mood to work or play. Just kind of a winter blues kind of funky mood. I'm sure it hasn't helped that we were iced/snowed in for four days last week, or that I was sick all week.   But I'm still feeling so blah.  It's getting old.   So I'm going to make an effort to snap myself out of it… Kind of a 'fake it until you make it' sort of deal.
Actually,  I think that I will adapt my February 3 in 30 goals to fit that purpose too.  (Yes, I know, I know, it's already a full week into an already short month.  But we had four snow days! In Texas!!)   January's goals really didn't fare too well.  They started out strong, but then the blahs took hold and I kind of just gave up.  I only really did one of the three for the full month.  That one, at least was successful.  So, what can I work on for February that will help me knock out the blahs….?
1. Count my blessings~ Writing in my 1000 Gifts gratitude journal daily
2. Wake up to a happy (a.k.a. clean) kitchen
3. Talk to myself ~Not in a crazy-lady-on-the-street-corner sort of way, but in a positive way.  Encourage myself in a positive light the way I would for a friend, and work on eliminating the negative self talk that always seems to creep back in…
Do you get the winter blues too?
What do you do to snap out of them?
~~~